Our Senior Team
Vision, Service Delivery and Experience
By harnessing ambitions for our staff and creating the right working environment, COMPTEC I.T teams have a clear understanding of the company's Core Values.
Our WOW Factor (Ways of Working) ensures work-life balance allows our teams to be motivated and want to achieve great results for both COMPTEC I.T and our customers.
Work-life balance is a significant aspect the leadership team have implemented and continue to focus on.
These schemes ensure we have greater lengths of employment for our staff, which is an excellent recipe for success in the Service Delivery space.
Customer service and understanding our customers and their business needs is the recipe for success.
Meet Our World Wide Team all working together to make it all possible
JENNY PAPAEFTHIMIOU
Head of administration Europe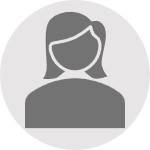 NELLA GALANIS
Head of Accounts Australia
BAKER TILLY
Head of Accounts Europe
Are you interested in joining our team?
We believe in employee satisfaction. So if you think that your skills match COMPTEC I.T's environment and you have the desire to join an enthusiastic, high driving and delivering team, let us know!