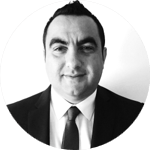 PETER ARGYROPOULOS
CEO Australia & Europe
Peter comes from a long line of Enterprise Managed Services with 25+ years of experience in leadership roles within the technology sector. He specialises in business transformations, product innovation, growth strategies, and operational efficiency improvements.
He is now leading COMPTEC I.T both in Australia and Europe, focused on preparing and ensuring the next stage of growth for COMPTEC I.T.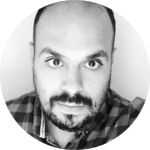 KOSTAS XANTHOPOULOS
Operations Manager Europe

Kostas comes from Enterprise Managed Services with extensive knowledge in architecture and leadership roles within the technology sector. He is heavily recognised for his expertise in solutioning and Cyber Security within the Microsoft world.
He is now the Operations Manager for COMPTEC I.T Europe and is responsible for leading the team and driving deliverables, with innovation being high on his agenda.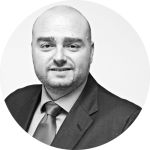 CHRIS BATZIOS
SR. Business development manager
Chris comes with a great background in the Business Development area and has a long experience within the banking sector. He is heavily recognised for serving on several community organisational boards and committees.
He is now the Senior Business Development Manager for COMPTEC I.T in Australia and Europe.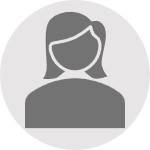 NELLA MANN
Head of Αdministration & Accounts Australia

Nella comes from a long background in accounting, book-keeping, and administration services and has experience of over 25+ years.
She is now a valued member of COMPTEC I.T in Australia, ensuring our company financials are consolidated and operating smoothly and successfully from a financial perspective. She is the liaison officer between our company, staff, clients, and accountants.
JENNY PAPAEFTHIMIOU
Head of Αdministration & Accounts Europe
Jenny comes from a long background in administration services and marketing, and she has experience of over 10+ years in statistics, reporting and development of procedures.
She is now a valued member of COMPTEC I.T in Greece with outstanding analytical, organisational, result-oriented, problem-solving skills, creativeness and a positive mindset.
By harnessing ambitions for our staff and creating the right working environment, COMPTEC I.T teams have a clear understanding of the company's Core Values. 
Our WOW Factor (Ways of Working) ensures work-life balance allows our teams to be motivated and want to achieve great results for both COMPTEC I.T and our customers. 
Work-life balance is a significant aspect the leadership team have implemented and continue to focus on. 
These schemes ensure we have greater lengths of employment for our staff, which is an excellent recipe for success in the Service Delivery space. 
Customer service and understanding our customers and their business needs is the recipe for success.
At COMPTEC I.T our Core Values are the central underlying philosophy that guides our business and its employees. These beliefs also influence the way our company interacts with partners, clients, and key stakeholders.
We hire talented and self-motivated people as we despise micromanagement
We value performance and not hours worked, as we are goal-oriented. Work smarter, not harder, is our motto
We encourage quality time for our people, and we organise outside of the office activities to empower Team-Building
When you join COMPTEC I.T your not only joining an IT company but your joining a family!
Meet your Career at COMPTEC I.T


COMPTEC I.T has strategically combined Amazing Leaders with phenomenal tehnical gurus and a talented sales team to make our business what it is today. We are always looking for exceptional people to join our team, so if you want to join a dynamic group that believes in innovation, excellence in customer service and employee satisfaction that will assist not only us as a business but will help you grow as an individual, then we would love to hear from you!
We believe in employee satisfaction. So if you think that your skills match COMPTEC I.T's environment and you have the desire to join an enthusiastic, high driving and delivering team, let us know!
Complete this form and send us your resume.