Microsoft Windows Server 2012 & 2012 R2
Is your organisation still running on Microsoft Windows 2012 and 2012 R2?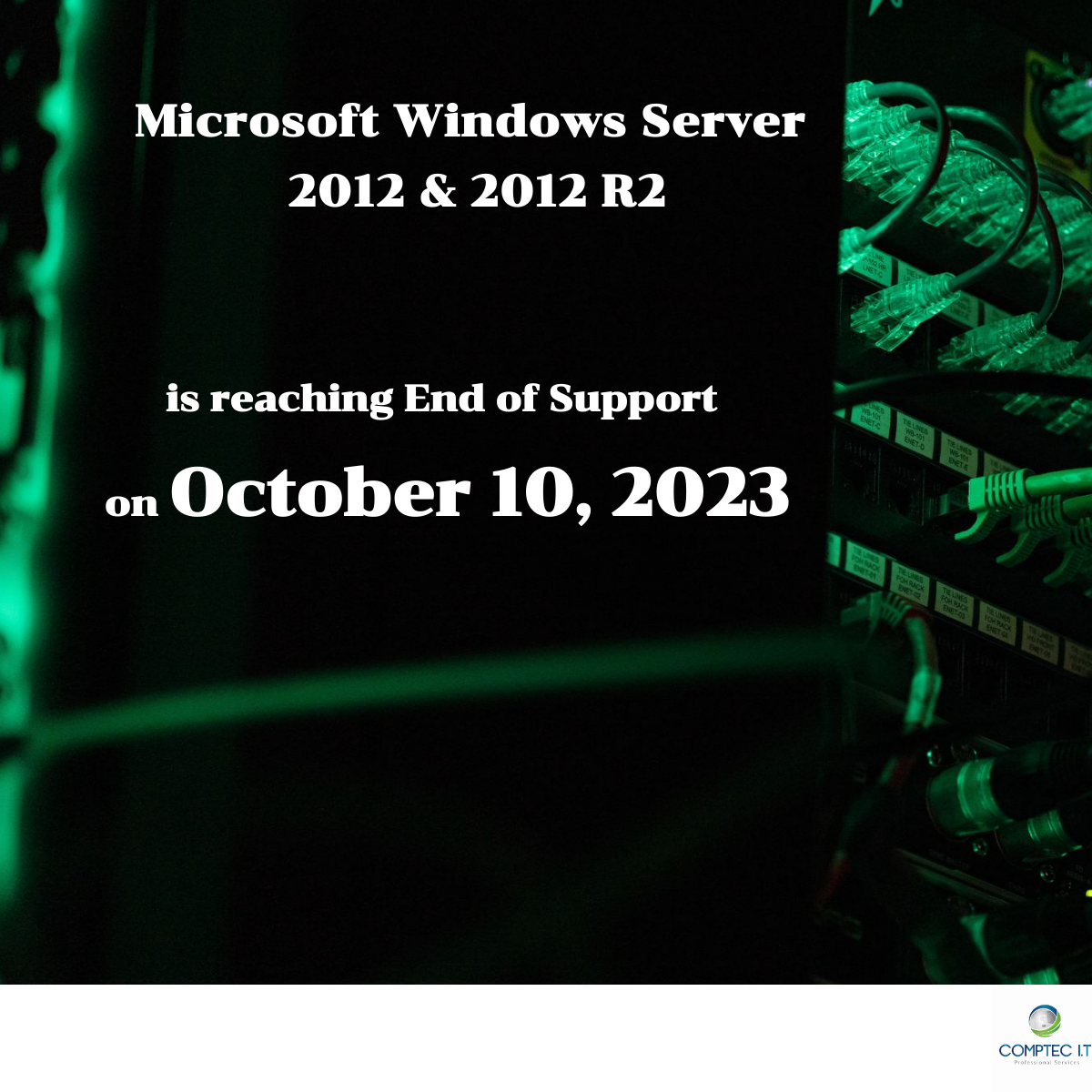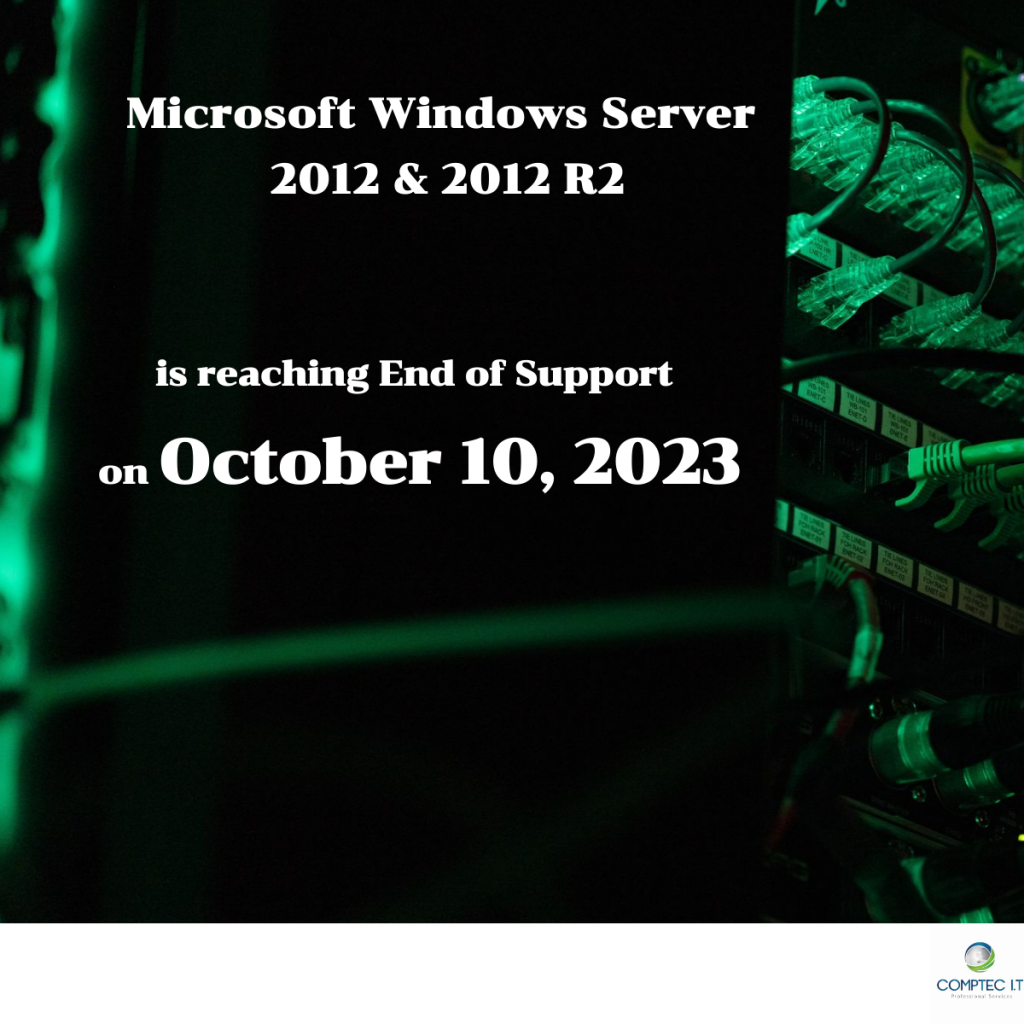 With the End of Support on October 10th, it's time to make your environment more secure and reliable.
End of Support means Microsoft will no longer provide security updates or patches, leaving your server vulnerable to new threats. Bad actors will also start scanning to breach obsolete systems.
✅ Migrating to a supported version ensures you continue to receive security updates.
📞 Learn how we can help by scheduling a meeting:
▶ AU: https://bit.ly/meetingcomptecit
▶ EU: https://bit.ly/comptecitmeeting