User training that matters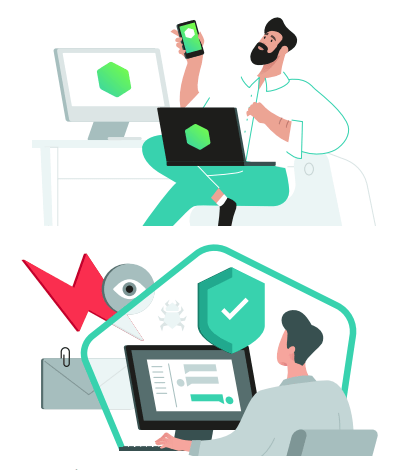 An organisation is as secure as the Security Awareness level of its people.
Phishing Attacks are currently the #1 reason for security breaches.
Regardless of their size, today's businesses must prepare to build the lines of their defenses against continuously evolving threats.
Security-related risks are significantly reduced when investing in Cyber Security training and awareness.
On top of our partnerships with some of the leaders in the sector, we will train your users to respond with efficacy against encounters with Cyber Criminals.
To do that, we host a controlled and monitored campaign to evaluate the current awareness level and take your users to the next level.
Can your employees identify a threat and deal with it properly?
Find out today!