Hybrid infrastructure. The new on-prem.
While Cloud Computing has become the new trend in Information Technology, on-premises data centre will still be around for several years and some good reasons.
Hybrid infrastructure is the new on-premises and is here to stay.
COMPTEC I.T has achieved partnerships with top hardware vendors worldwide, enabling advanced and secure hybrid setups.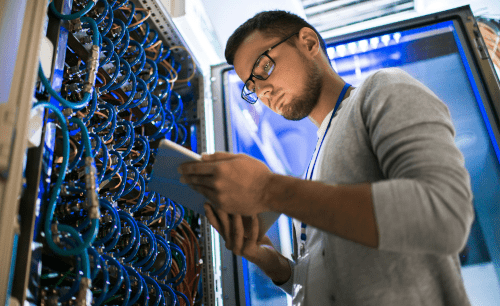 The new data centre
Long gone are the days when a data centre was contained to strict geographical boundaries.
Today's data centre is stretched amid the explosion of remote working and the introduction of new technologies.
In this changing landscape, I.T departments find themselves dealing with two major challenges:
Keeping the new era's data centre operational and secure.
This is where our expertise and experience add value to our customers by offering a broad solution portfolio that fits each business's requirements.
Why choosing a Hybrid infrastructure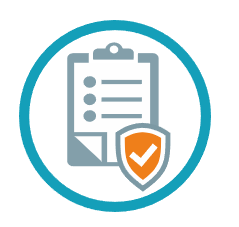 Compliance requirements
Regulatory standards of cloud usage following industry guidelines and national/international laws; may require data to stay in the datacentre.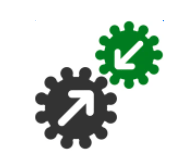 Software compatibility
Architectural requirements for some software may not be aligned with hosting all the components in the cloud.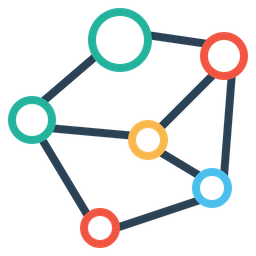 Application Performance
Some applications may require high-speed LAN connections to operate flawlessly.
A Hybrid infrastructure consists of elements living both in the datacentre and the cloud. A typical use case of such a setup is an organisation hosting its applications on premises and the mail system in the cloud. 
This kind of setup leverages the high speed of the LAN concerning application performance, and it removes further complexity of hosting the mail system in the datacentre.
It also acts as a redundancy for the mail system availability and many more options, such as hosting offsite backups to the cloud space.
Our defined processes and procedures will comfortably audit and provide an overview of your environment to determine what can be migrated to the cloud and what can stay on-premise.
Our detailed audit report will ensure COMPTEC I.T will take full responsibility for providing you with the right direction and the best and most cost-effective solutions for your environment.
Definitely! All products follow a lifecycle defined by the vendor; hence we must ensure all our equipment is under an active warranty.
COMPTEC I.T's leveraging its Asset Management toolkit, will identify all your corporate assets and draw a roadmap for their maintenance or replacement as required.