Begin your Digital Transformation journey
Over 80% of ransomware attacks can be traced to common configuration errors in software and devices.
At COMPTEC I.T, we have taken the initiative of improving the Security Posture across firms and organisations.
We provide a free Infrastructure Assessment that helps apprehend the maturity and readiness levels concerning Cyber Security for that purpose.
A thorough understanding of your existing I.T service is fundamental to driving your business forward.
Our assessment materialises an actionable plan that supports your firm's needs.
This assessment will examine your I.T infrastructure, explore many common issues and allow us to learn more about your business and your specific I.T needs.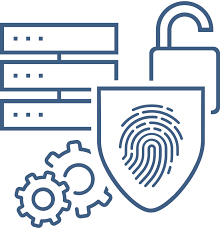 As part of our free I.T consultation, you will learn how you can benefit from:
To be able to assess all aspects of your infrastructure, we will work in conjunction with you to survey your backend systems.
It is Industry Standard that you're provided with a written confidentiality agreement upon our assessment that addresses any worries you may have about data access.
We understand today's businesses choose what they spend their money on carefully, so we have created this initiative to provide you with a comprehensive infrastructure and security assessment summary which analyses the requirements of your business I.T environment. And, yes, it is free!