Do you ProtectIT?
Microsoft's Active Directory (AD) is a popular choice for companies and organisations to use as their operational backbone.
However, it is important to be aware of the security challenges it poses and the potential for ransomware and other types of attacks due to common configuration errors.
Even a functional AD does not necessarily mean it is secure.
Over 80% of ransomware attacks can be traced to common configuration errors in software and devices.
Make no mistake; even a functional AD does not necessarily mean it is secure.
Evaluating the security of your AD is one of the best decisions for your infrastructure's interest.
What we do
With our ProtectIT approach, we provide a thorough Infrastructure Security Assessment that covers all the extents of your setup, on-premises, hybrid or cloud and materialises an actionable plan that fulfils the requirements.
How we do it
We base our Analysis on the MITRE ATT&CK & MITRE D3FEND Cyber Security frameworks to detect and uncover potential Indications of Exposure (IoE) and Indications of Compromise (IoC) in the infrastructure.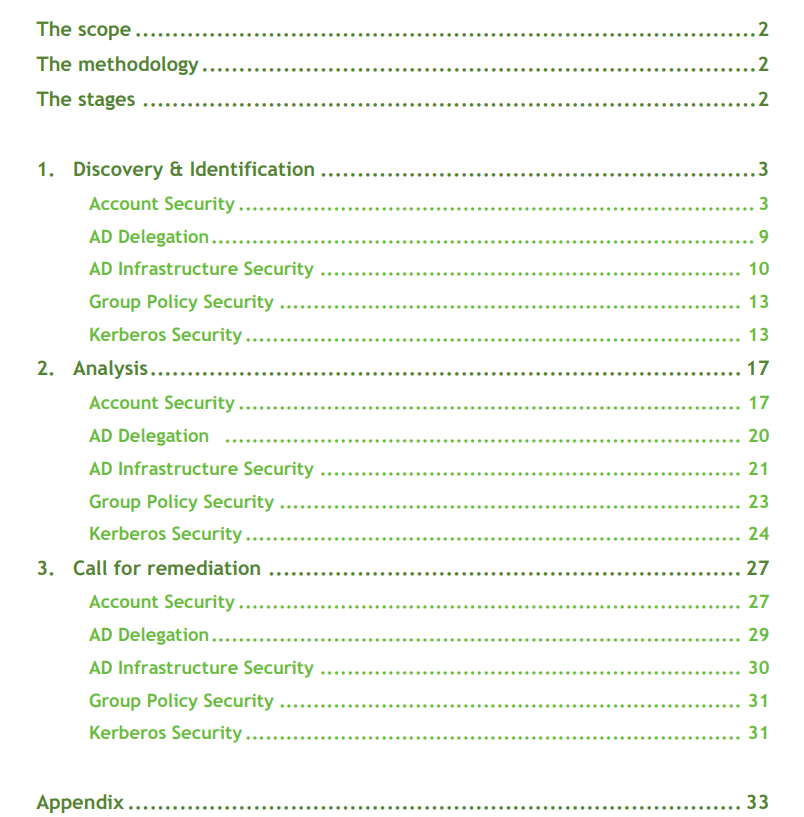 GetIT now. Book a 30' call with us.
To be able to assess all aspects of your infrastructure, we will work in conjunction with you to survey your backend systems.
It is Industry Standard that you're provided with a written Non-Disclosure-Agreement (NDA) upon our assessment that addresses any worries you may have about data access.